WELCOME to the future of Australian farming
Beaulieu RUM liquid nutrients is an easy and effective means of nitrogen application. It is non-corrosive, can be applied through all types of spray systems and requires no mixing.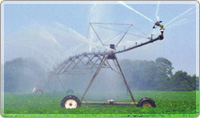 RUM delivers a rich supply of N-P-K plus 9 traces and beneficial bacteria into your soil. As well as that, it maintains the pH and organic carbon levels.
With RUM liquid nutrients you can save up to 40% off the cost of treating the same area with urea. But why listen to us - we let our customers do the talking!
Latest News
Join us in our 20th year!

RUM is easy to use, non-corrosive, water soluble and proven in the paddock for over 20 years. Contact us or check out how others are using RUM

Warning: Beware of imitations.

RUM's success has led some misguided folk to attempt worm liquid preparations and try to pass them off as RUM. The real thing has no odour, is slightly oily to the touch... and works!